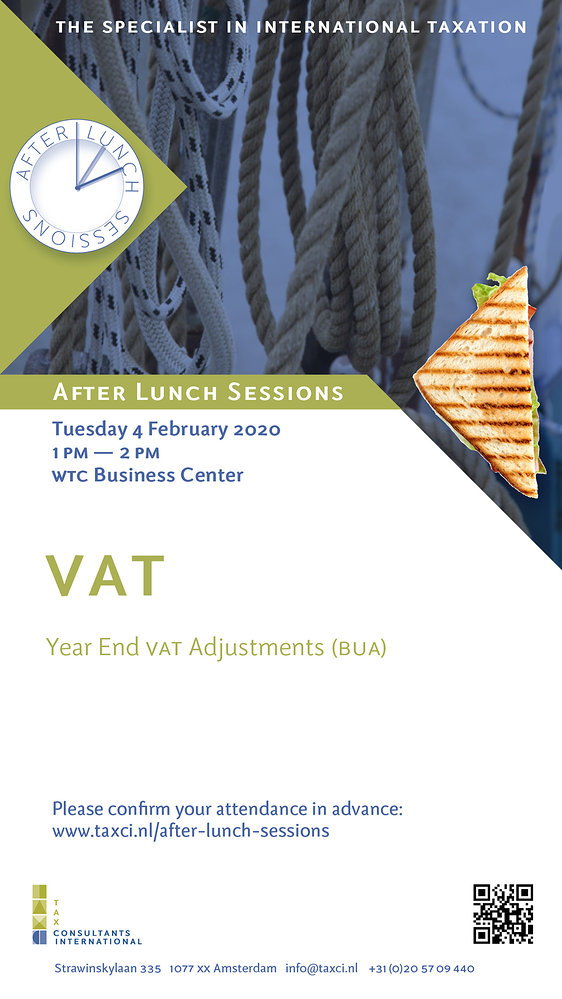 At the end of the calendar year every Dutch VAT entrepreneur is obliged to make a filing for the annual VAT adjustments, like the partial recovery of VAT refunds in relation to company cars and other employee benefits. These adjustments are typically reported in the VAT return for the first quarter in the following year. During this session we will explain the general scope of these annual adjustments and the way this reporting obligation should be handled.
After the presentation there is an opportunity to ask questions and to get to know our consultants personally. The presentation is given in the English language.
Registration
If you want to participate in this session (and other TAXci sessions), you can freely register for this at the registration page on our website.
If you have any questions or comments, please contact us by e-mail or call us at +31-20-5709440 (Amsterdam) or +31-10-2010466 (Rotterdam).