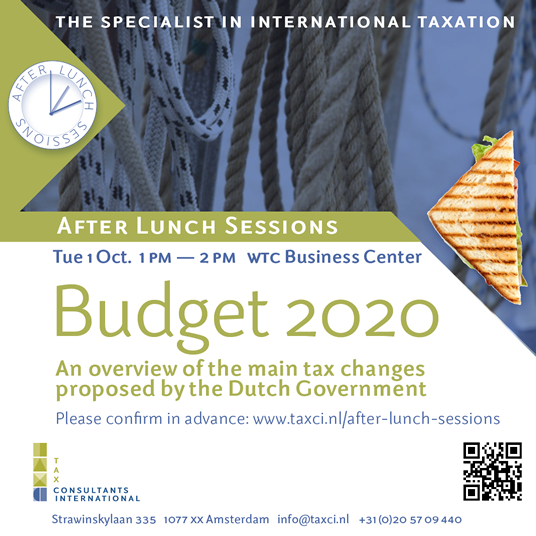 On Tuesday 1 October, you are most welcome to attend one of our After Lunch Sessions on the 30% ruling and the alternative compensation strategies.
Every year on the third Tuesday of September the Dutch Government presents its budget proposal for the next year (Prinsjesdag). During this session we will provide a general overview of the main tax changes proposed by the Dutch Government for the year 2020 (and onward).
After the presentation there is an opportunity to ask questions and to get to know our consultants personally. The presentation is given in the English language.
If you want to participate in this (or several of our) After Lunch Session(s), you can register for this without obligation.